Enjoy the lake
`Waterlovers`, `action heroes` and `summerholics` watch out! Paddle on the lake with your SUP or kayak, discover the beautiful sites of Lake Constance and bring action into your vacation with wakeboarding or water skiing. The kids and also the bigger kids will love abanana boat cruise. The water newbies can easily join a trial course.
Seeliebe
The wakecrew is located on the natural beach directly on the lake in Sipplingen. Here you can enjoy a wonderful day on the shores of the Lake Constance with friends or family, relax on the sparkling water with your speedboat and enjoy the beautiful nature around you. Whether you're looking for pure action or need a day out from the hustle and bustle of everyday life, you've come to the right place. In the wakecrew you can practice almost any water sport! No matter if young or old, beginner or pro! If you book as a hotel guest, you will also receive a 5% discount!
For further informations click here: https://www.wakecrewsipplingen.de
wakecrew
We have been doing water sports on the lake of constance since our childhood. In addition, we offer of course the complete range of water sports on the lake of constance. Whether water skiing, wakeboarding, wakesurfing, tube or banana, with us everything is possible and bookable.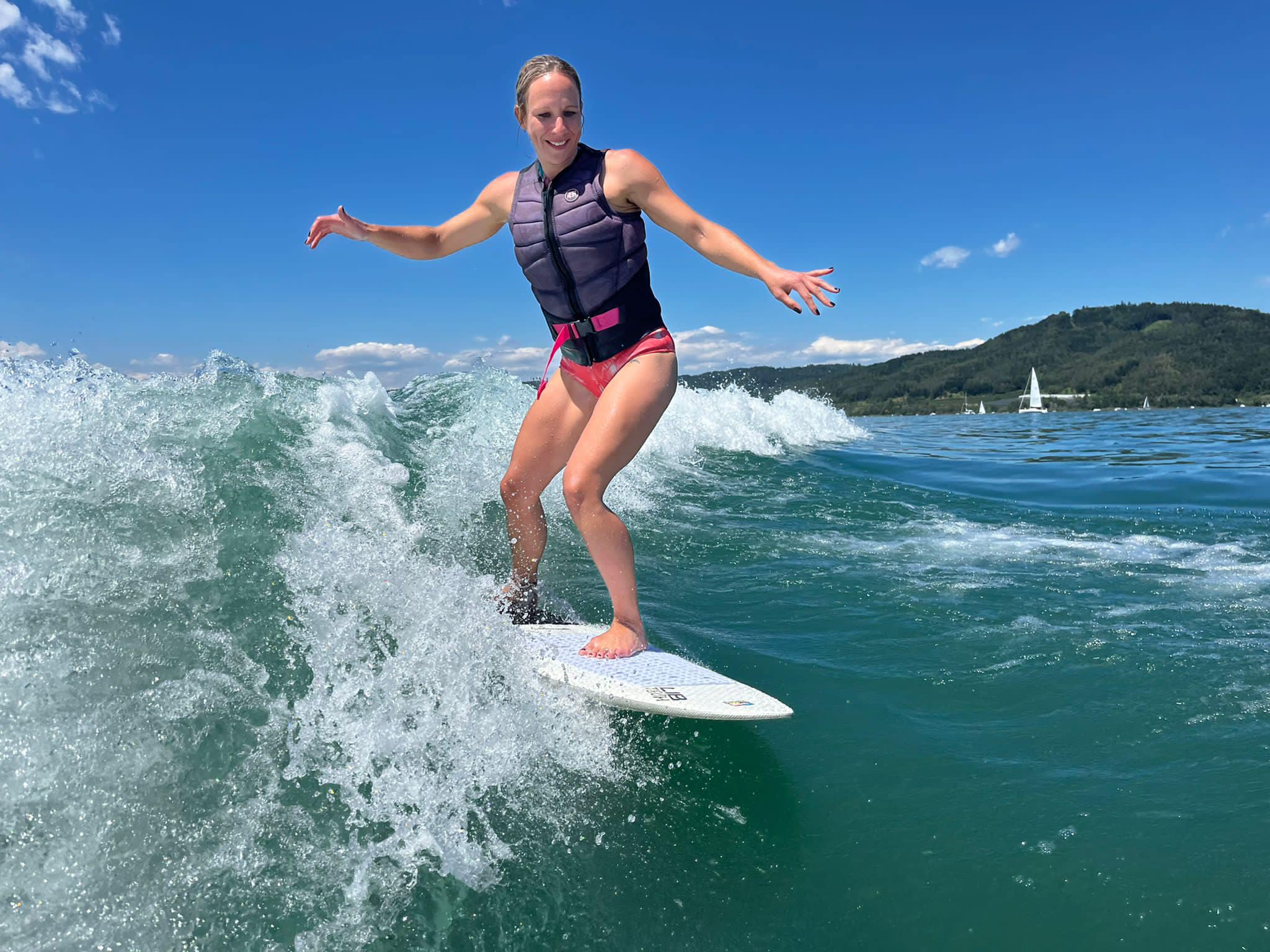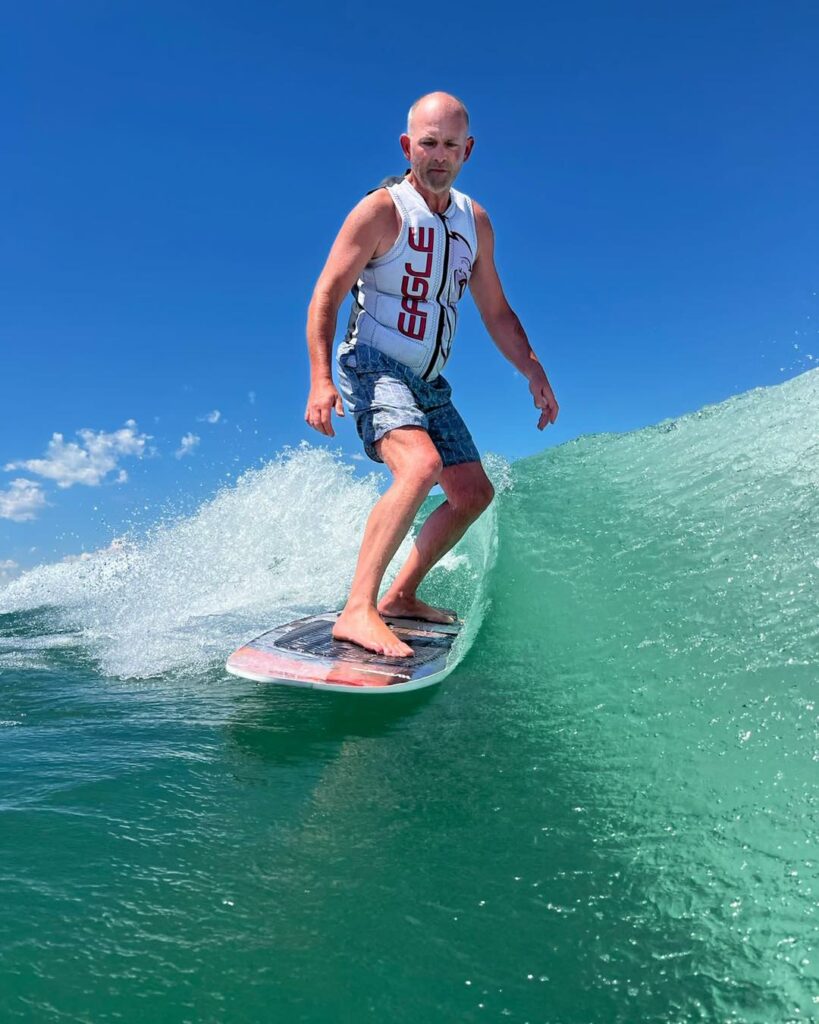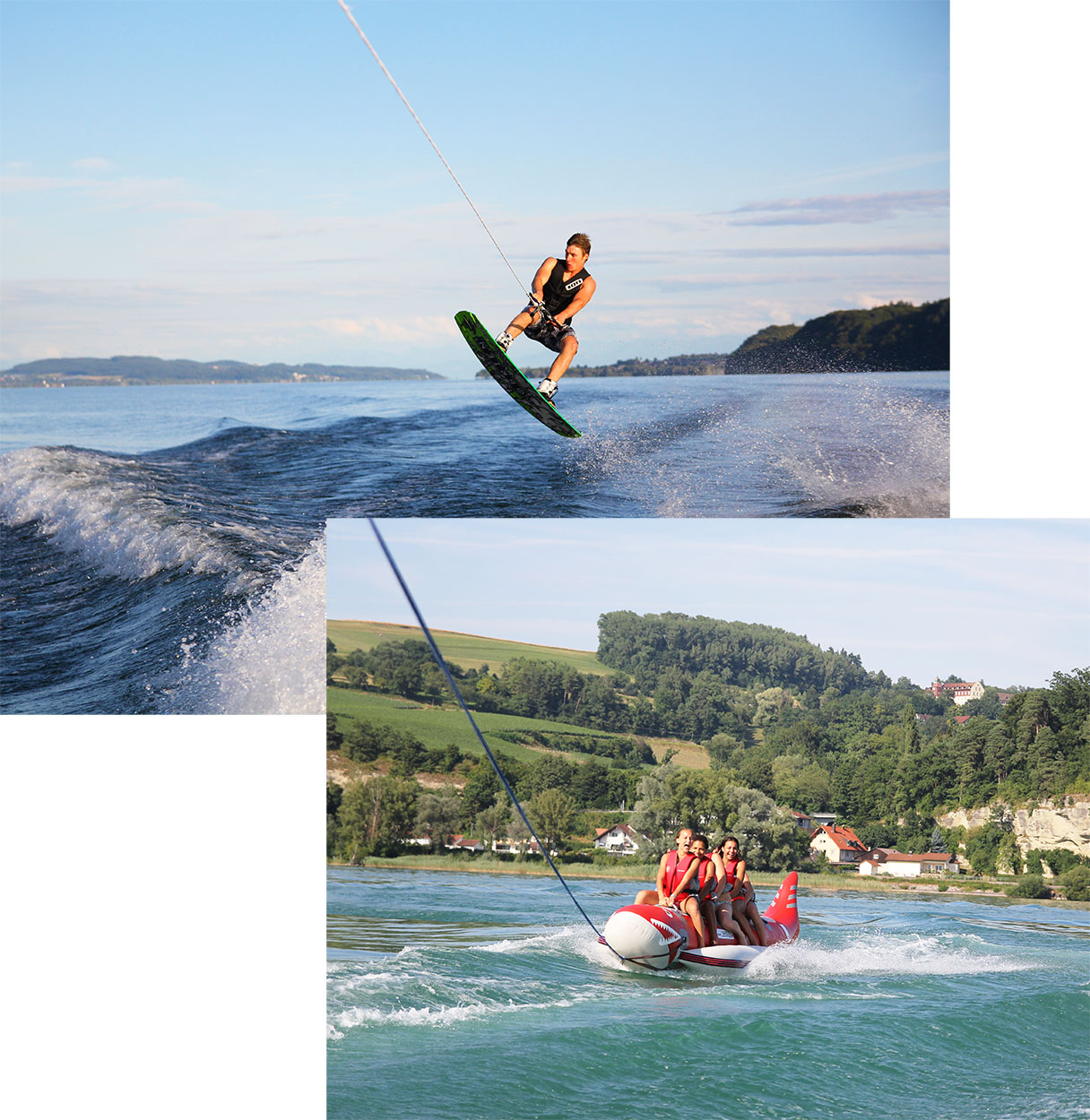 Adventure & courses
Of course there is a lot of action on the lake!
Whether corporate events, bachelor party or club outing. We can realize events up to 50 people. Experience a relaxing day on the water.
An unforgettable day for your company, club or friends, for details and prices just contact us.
Wakecrew GbR
Ralf Langanke & Markus Eggert
Phone : 0173 3147051 | 0171 1249479
Mail : info@wakecrew-sipplingen.de